Next generation solutions
Next generation solutions are products and solutions with a clearly positive sustainability profile that is above the market reference. In order to identify our Next Generation Solutions, we use an evaluation method based on the framework for Portfolio Sustainability Assessments (PSA) developed by the World Business Council for Sustainable Development (WBCSD). This enables us to take account of different market signals in the various end markets for our business.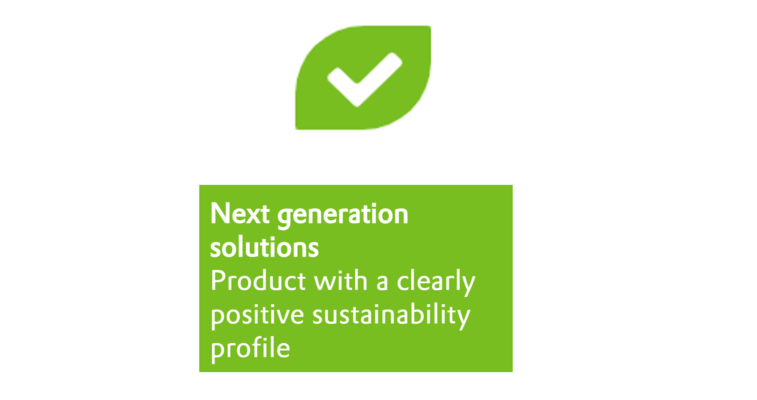 Next Generation Solutions on COATINO®
Our Next Generation Solutions can now be found on COATINO®. They are marked with a green badge next to the product name. Relevant handprint effects are shown on the product detail page.
Portfolio Sustainability Assessment  
If you are interested in  background information, you can find a more detailed description on our corporate website.